eAmazônia's main asset are its employees. The Center has a very dedicated team of researchers with a notable technical capacity in their field of activity.
eAmazônia aims to contribute to the training and qualification of skilled labor in the legal Amazon region, taking advantage, whenever possible, of local researchers in the projects it carries out.
The statutory bodies, the General Assembly, the Fiscal Council, the Board of Directors and the Executive Board ensure the institution's continuous progress.
The Conselho Fiscal is the accounting-financial inspection body composed of 3 (three) effective members and 3 (three) alternates.
The Board of Directors is the collegiate body for management and deliberation, made up of seven members, linked to the Eletrobras, Ufac, Eletronorte, Seict and Fieac Institutions.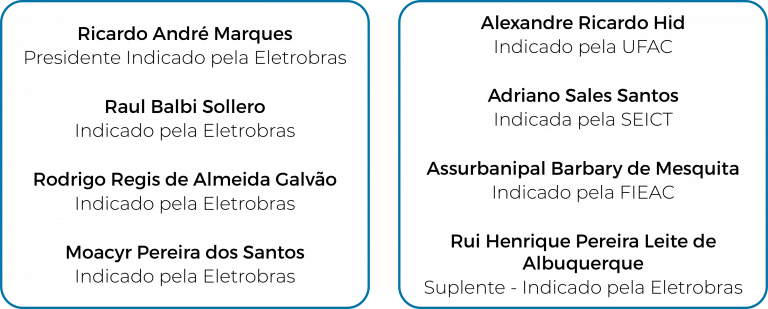 The Executive Board is the body whose object is to carry out the management execution of the Entity, being composed of the Chief Executive Officer, Administrative and Financial Director and the Technological Development Director.