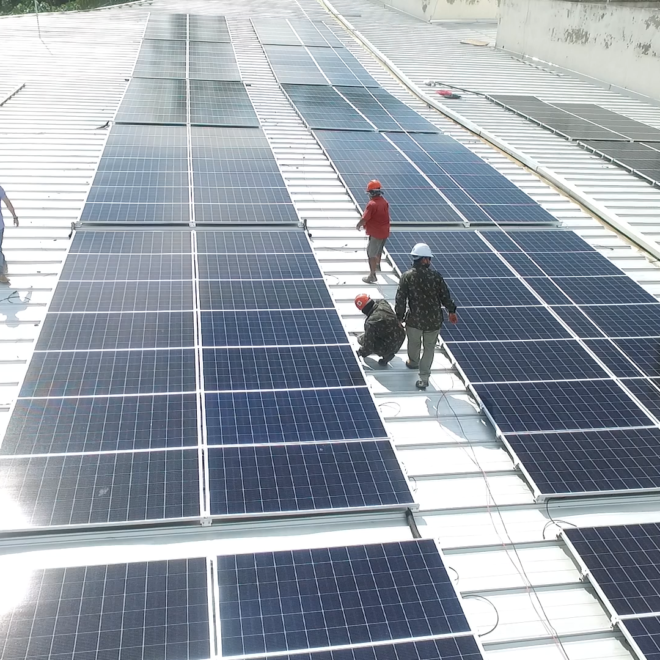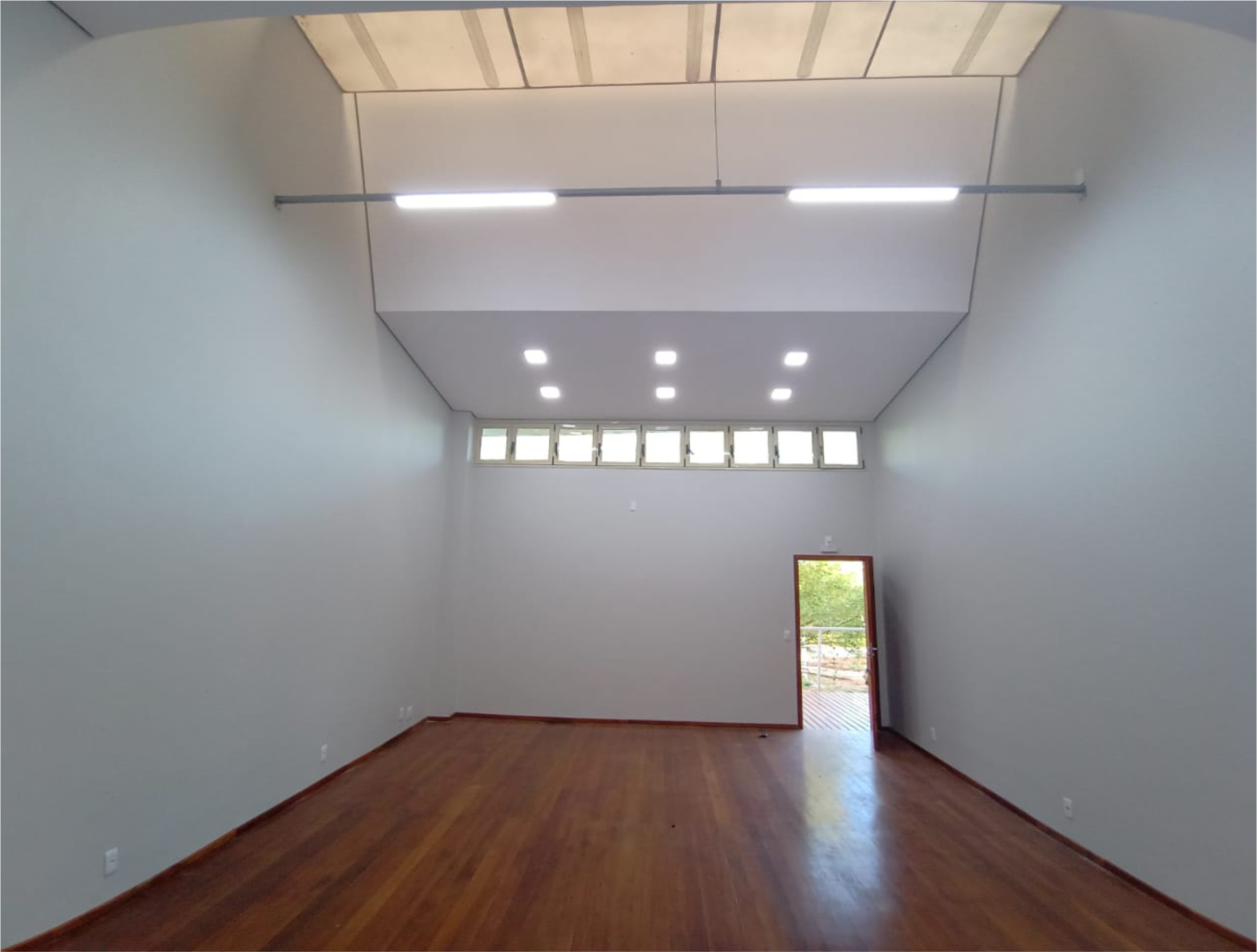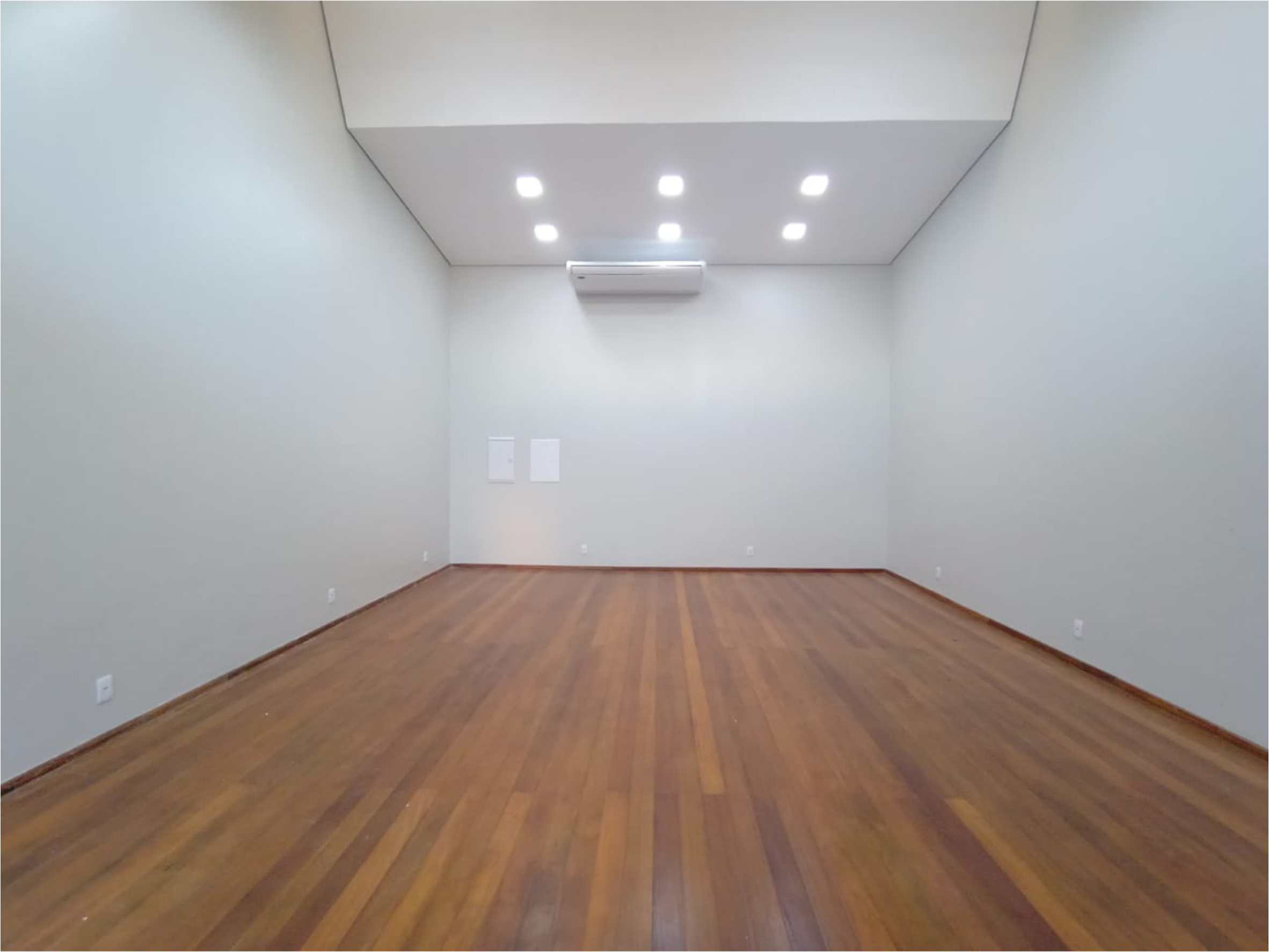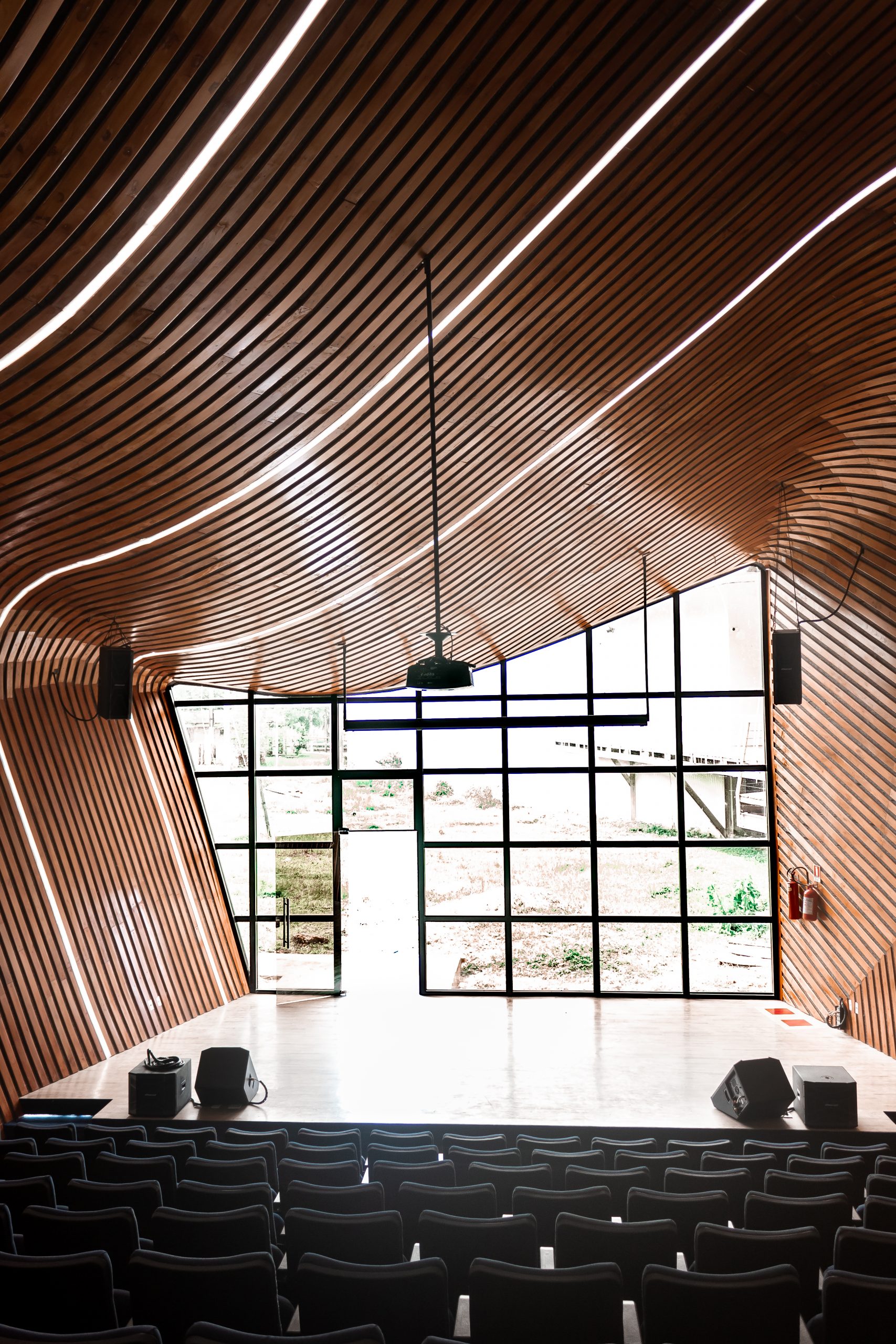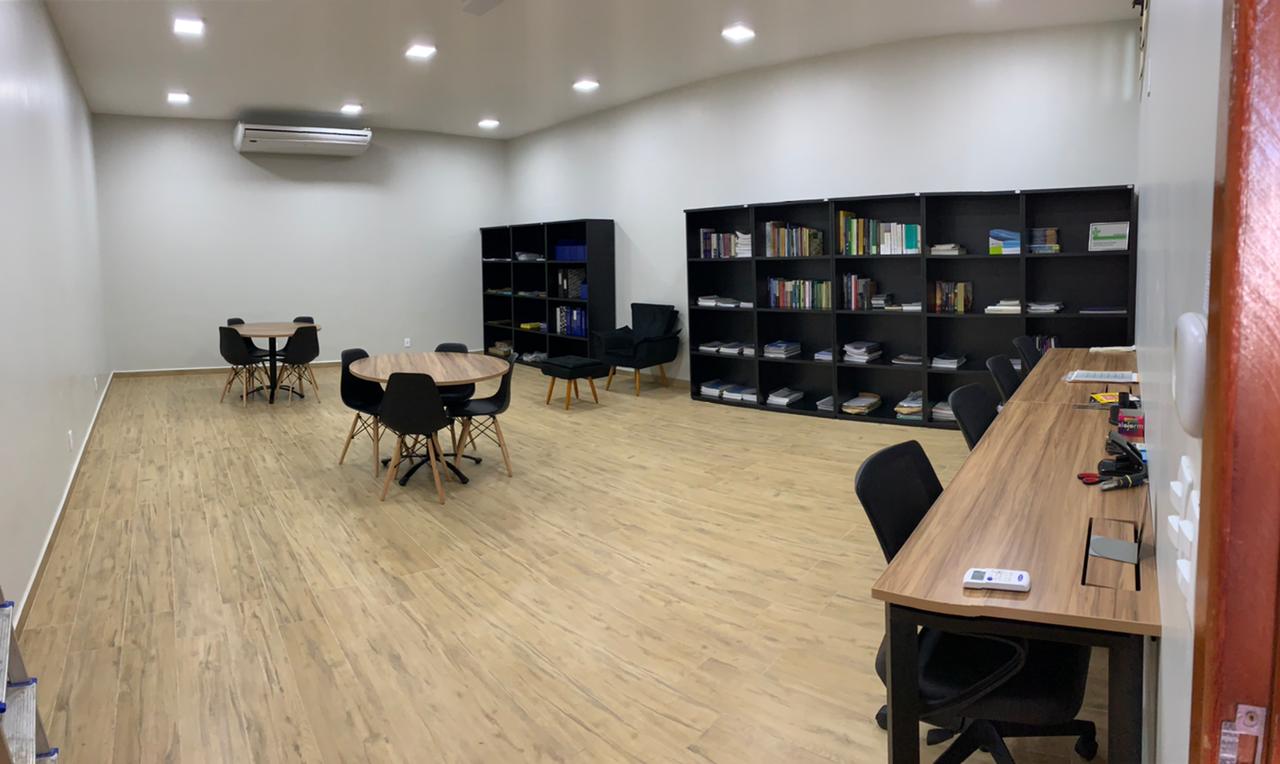 São quatro salas de treinamento mobiliadas climatizadas para o conforto dos alunos. A ala administrativa é composto por salas para pesquisadores e bolsistas, além ed uma sala de reunião e copa.
O eAmazônia dispõe de um laboratório de energia solar composto por 66 módulos fotovoltaicos, que atingem uma potência instalada de, aproximadamente, 20 kWp. O qual tem como objetivo possibilitar à equipe técnica o estudo e experimentação de métodos de geração de energia elétrica fotovoltaica.
Visando a sustentabilidade e a minimização dos impactos ambientais, o eAmazônia dispõe de uma mini usina de geração fotovoltaica composta de 264 módulos, totalizando aproximadamente 96 kWp de potência, tornando o prédio da instituição auto sustentável em energia elétrica, uma vez que a energia gerada é superior ao consumo.
In addition, it has an auditorium with exuberant architecture with capacity for 170 people.