eAmazônia was created on November 31, 2011, in Rio Branco, capital of the State of Acre, heart of the Amazon, by an initiative of Eletrobras in partnership with the Federal University of Acre (Ufac), originally named Center of Excellence in Energy of Acre.
Its foundation took place in parallel to the creation of Bachelor's Degree courses in Electrical Engineering in the region, and also to the construction of the Rio Madeira HPPs, reaffirming the role of eAmazônia as a trainer of qualified personnel, in the northern region, for scientific research and technological services, focusing on the areas of generation and use of electricity, in addition to the environment associated with the electricity sector.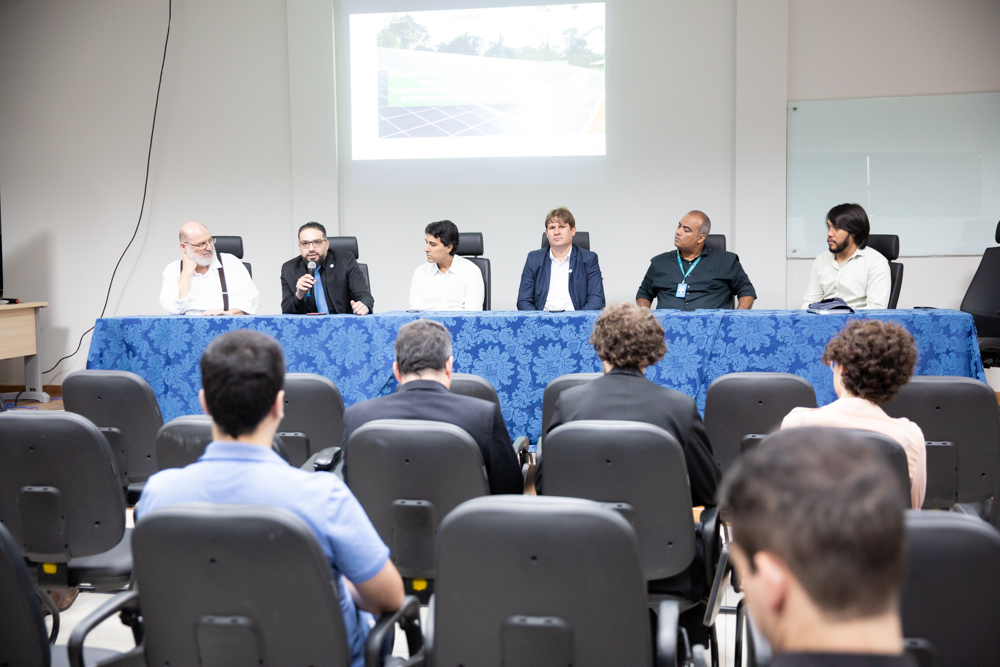 eAmazônia has been going through a series of changes in its physical and administrative structure. Highlights include the completion of the physical works of Blocks A and B of its headquarters building (details can be found ser vistos em Infrastructure), the establishment of improved administrative processes and the revision of its statute, with the establishment of new lines of action for the institution.
Despite being emerging, eAmazônia has already been developing large projects with significant results, as in the case of the UFAC's Energy Efficiency and Rational Use of Electric Energy project, the result of Aneel's public call no. 001/2016 Priority Project for Energy Efficiency and Strategic R&D: "Energy Efficiency and Mini-generation in Public Institutions of Higher Education".